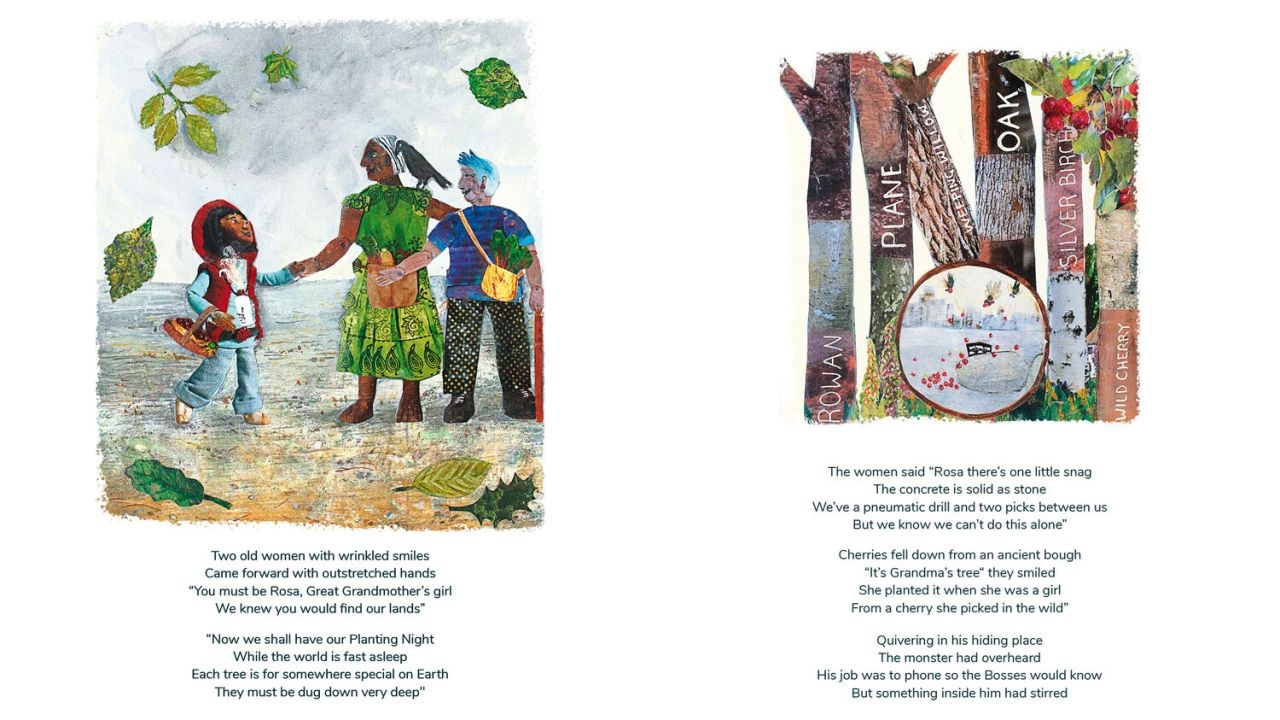 Sarah Green, Rosa & The Firrest.
Mar 1, 2021
Sarah Green always wanted to make a picture book about the importance of the natural world and non-violent direct action which had love at its core. She grew up as a teenager behind London Kings Cross Station and when she blew her nose, black dirt would come out. The inner-city children she later worked with didn't know that carrots grew underground, that cherries grew on trees or that they could have any say in how their world turned.
And so the story of Rosa was born. Through this young girl, Sarah wanted to inspire children to think about nature and how greed and destruction is ruining our planet and our lives. Her picture book, which is for 7 years to adults, follows Rosa's initiation journey in a world where air is bottled and bought. Eventually, along with some others, the Earth is saved and nature comes back to thrive.
I first met Sarah at one of my in-person groups in Bristol several years ago and I knew then that I would support her creativity. Sarah's book took years to make and her talent is incredible. Her main characters started out as puppets, which she made from materials that matched their essence. Sarah had a delightful time in the woods looking for plants for the faeries, pieces of wood for the wolf and small pointy stones for the wolf's teeth. The factory bosses and their monster machines are made of metal, which she found in a metal yard whereas Rosa and Dad are made from papiermache and fabric.
She made the figures, collaged backgrounds, drew, painted then took photographs - which were then collaged again to make the final pictures. Her compositions are highly textural, sometimes very complex, and show exquisite detail. Meanwhile the magical beings that visit Rosa in the story are a kind of metaphor for us tuning-in to that non-rational, intuitive and deeper part of ourselves, which is connected to all life and so often ridiculed in our science-based education.
Sarah comments: "I have never made art for money. It has always been because I have an idea and I want to do it. I found the 'art' world to be too much part of the old money system and it stank. I was thrilled to hear Jacqueline talk about a donation and sharing based society. It is what I have tried to be part of all my life and to think that it will be our future is a dream come true. When Jacqueline looked into my eyes all my fears and anxieties and longing for connection all poured out of me and I was blown away. I am daily on an extraordinary journey of coming back to what feels like to be my true self, and joining with others to heal all harm on this planet by doing what I love doing!"